The world's first self-paced, project-based, peer-supported, coach-led, immersive online ANTI-FINANCIAL CRIME and REAL SKILLS workshop.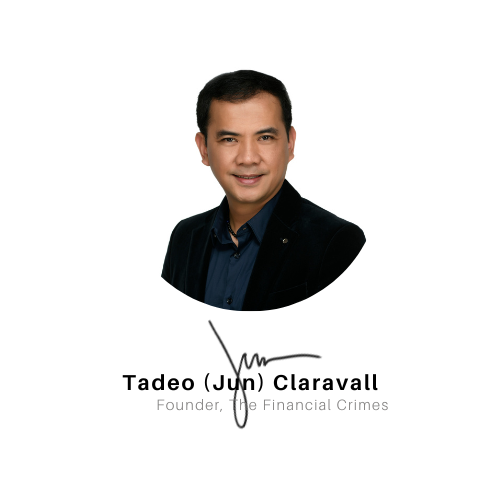 Your Workshop Creator

Jun is a lifelong student and teacher of anti-financial crime and personal development.



For over two decades he spearheaded anti-money laundering, economic sanctions, anti-bribery and corruption programs as a senior executive for top-tier global financial institutions including Bank of America, JPMorgan Chase, UBS AG, and Citibank.



About the Workshop

Over four intense weeks, you will
engage with like-minded individuals to solve real work-related problems
while learning financial crime-fighting techniques and essential real-world skills.
A twenty-person maximum guarantees that each participant receives individualized attention and more opportunities to give and get valuable feedback.
Featured Products
The workshop is a one of a kind, immersive and collaborative learning experience. Try our FREE workshop sampler to see if this is right for you.

Check your inbox to confirm your subscription